What's the Interest with Pinterest?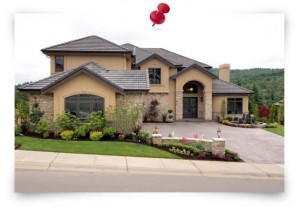 There's a new kid in town on the Social Media landscape and it's taking the internet marketing world by storm. So what's all the interest with Pinterest? Pinterest, an image sharing site where fellow "pinterites" (I just thought of that one…cute, huh?) can visit your Pinterest page and "like" and repin photos you've posted on virtual bulletin boards you create within your account.
Folks are pinning things like motivational quotes, yummy recipes, cute critters and very cool clothes. Then there are those (like you and me) that see the enormous business potential this has.
Unlike sites like flickr where folks just go to look at lots of pretty pictures, Pinterest is proving to be a marketing powerhouse with incredible reach. In January 2012 alone, over 10 million visitors frequented Pinterest. Ten Million!! That's a lot of pinning!
For the average business owner Pinterest has enormous potential. For the Real Estate pro (that would be you) using this as one of your marketing channels could blow the doors off how you showcase your listings like nothing you've ever done before.
How, you ask? Let me tell ya…
Say for instance you get a really cool listing. I know, any listing is really cool, but follow me here. You upload photos of the house to the normal channels; your local MLS, Realtor.com, Trulia, Zillow and you throw in Craigslist for good measure. Great job…you're cookin' with gas, and here's where the new kid on the block comes in.
You go to your Pinterest account and create a bulletin board JUST for this listing. You add the photos, put in some really catchy comments and hit the "save" button. The potential for what's next is enormous…
Say you have some fellow "pinterites" (heehee) stop by and repin your photos to their boards. Their friends stop by, people you may have never even met, like what they see and repin to THEIR boards. And so on and so on and…well, you get the picture (yes, pun intended).
But wait, it gets better. Every photo you pin to your board includes a link back to the original "pinner" (that would be you) so anyone interested in finding out more about that particular house can find you. and research shows that over 50% of people who repin, click through to the site the photo originally came from to find out more information. Are you happy dancing yet?
It's a backlink strategy made in heaven. (Note: for those not familiar with backlinks and other internet wizardry stuff, that's why I started Red Leopard Marketing in the first place, so you wouldn't have to try and figure it out. That's my job

)
Guys, Pinterest knocks most other kinds of ways to visually market your homes on their ear because of the HUGE potential to go viral. People all over the world will be able to check out your listings in a casual, fun way AND had direct access back to YOU!!
Are you excited yet? You should be…
Pinterest is still in the Beta phase as I write this, so you have to be invited to join (and yes, it's free). If you can see how awesome this can be for your business and want to learn more, shoot me a message along with your email and I'll send you an invitation. I look forward to meeting you and seeing what fun things you have to share. And please leave a comment below and let everyone know how you're using Pinterest (or would like to

). Until then…
To Your Pinning Success,
Sonrisas(smiles),
Beth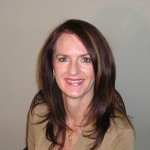 Beth Heilman is a 20 year Real Estate veteran and Owner/CEO of Red Leopard Marketing, a company specializing in using Social Media Marketing (and some other nifty cool things, too) to help Real Estate Professionals attract, engage and keep their ideal customers. After experiencing the devastating effects the housing market crash had on her and her fellow Real Estate peeps, she has made it her mission to get businesses back on track using innovative marketing strategies with an emphasis on Social Media. Business as usual just doesn't work anymore. Beth has lived in fabulous Las Vegas for 30 years. She's a mom of four great kiddos and a "gramita" to 10 amazing grandmunchkins. Her philosophy in business and in life is "when you do the right things for the right reasons, things will turn out just fine". Believe it…