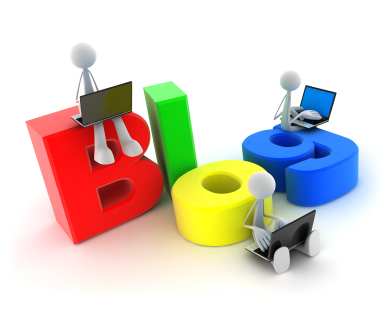 Social media and real estate blogs are immensely powerful tools for Realtors. They can help you generate leads and help you grow your business. The power of both tools lies in the exposure and visibility they offer. A real estate blog is useful when you are:
1) Creating brand awareness
2) Marketing yourself and business
3) Connect with potential customers in real time
4) Building customer loyalty
5) Managing your reputation
Property buyers are becoming savvy by the day
Majority of home buyers do not only consult their Real Estate Agents. Most of them seek inspiration from blogs and social media platforms. Research indicates that 90% of home buyers consult online resources and another 50% engage actively in social media. This revelation underscores the immense importance of social media and blogging to find real estate clients. In the next section, we'll give you some inspiration on building your brand through blogging and social media.
Scared of setting up a blog?
Setting up a real estate blog is not hard as you think. There are many free and easy to use platforms such as Blogger and WordPress. You can start slow, connect with established professionals, and learn into to grow your blog. Most importantly, you need to be really inspired to keep your keep your post up and running. Realtors and agencies that keep an active social media presence reap huge benefits from their blogging and social media engagements.
Want to Build a Professional Image or Monitor Your Reputation?

A real estate blog can help you build a professional image. You can really score highly if you help readers or visitors make important decisions on their investments. If you are consistent and really helpful, clients will trust you and even seek you to do business. Besides building your image online, a real estate blog can help you monitor your reputation as a realtor. Web analytics tools can help you track discussions in social media spaces and most importantly, what readers are saying about you and your services.
What's Your Entry Point?

Facebook, Twitter, and LinkedIn remains the most common entry point for Real Estate Professionals into real estate community online. A carefully designed and professional fan page not not only appeals to potential customers, but it also increases the momentum of interaction. You can increase your followers by pitching unique ideas, highlighting opportunities, and keeping them up to ate with developments in the real estate market.
Build Your Brand Quickly
Are you are a brand, or are you working to brand yourself? If the answer is yes, then Twitter and LinkedIn can help you develop and maintain a personal branding. Your brand encapsulates your identity, values, and messages or impressions that you create. In real estate, brand is everything. If you're not a brand, then you are losing out to your competitors. Start blogging an
Convert Social Media Traffic to Web Traffic

Major search engines and even SEO specialists know the power of social media in drawing web traffic. The reason is simple. A consideration percentage of web traffic to real estate sites is drawn from social media spaces and real estate blogs! Homer buyers and trust real estate blogs and social media scene their first ports of call before they consult. So, if you are blog is operational, you can bet a good number of them will follow you from your blog your site.
Final Thoughts:
Unless you exploit the power of social media and blogging, you can never curve a professional image change in the real estate blogging scene. Social media engagement can open up a new world of possibilities. You can get leads to generate more revenue, build your reputation and image, and establish a base of happy and satisfied clients who look up to you as an authoritative figure. Anyway, that's just one side of it. You need to be motivated to keep your blog up and running. And, that's where the challenge begins!
Do you have your own blog? If so, do you blog regularly? If not, why not? Let me know below…