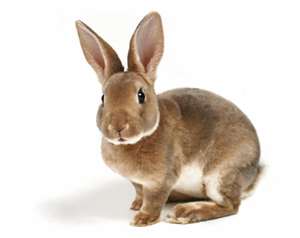 Facebook and YouTube and LinkedIn, oh my. You know how it goes. You start your day of work online innocently enough logging in to your Twitter account. You see a few tweets with interesting links you want to check out…
Then of course you need to check out Facebook, too. Need to stay on top of the most current streams so you're "in the know" for your customers…
Oh, and then you remember the Farmville invitation you got from your cousin on the East Coast. It won't hurt to play for just a little while.
Next thing you know, you look at the clock and "Oh CRAP!!".
It's noon and nothing on you desk has gotten done. Sound familiar? Know anybody who does that (because we know it's not YOU!!) wink, wink
Ok, enough kidding and I'm certainly not scolding. When you use the Social Media sites for your business, they open up a world of
possibilities that weren't even available a few years ago, but be warned.
They can become the black hole of your productivity and an endless supply of bunny trails if you're not careful. What to do? Thanks, glad you asked

First and foremost, have your day planned ahead of time. If you don't have a planner or daily calendar or at least a pad of paper with a to-do list sitting on your desk, run to the store and get one…now. You'll be a whole lot less likely to roam around in cyberland if you have a plan.
Second, get thee a timer. Doesn't matter what kind…egg timer, digital timer, stop watch, set the alarm on your phone; something that you can set for a specific amount of time and preferably something that makes a loud, obnoxious noise when it's time to get your nose out of the cyber-barn.
You have important work to do and while it's okay to veg out for a few minutes with some of that stuff, collecting virtual cows and
chickens ain't gonna pay the power bill. Agreed? Moooooving on…
Third tip-o'-the-day is to automate. As much as possible you want to schedule tweets, article posts and the like in programs like Social Oomph ( SocialOomph.com) or my personal favorite, Hootsuite (hootsuite.com) Both of these have free and paid versions, both allow for scheduling and posting tweets and updates ahead of time. What a time saver!!
Hootsuite is great because you can hook your YouTube channel, Facebook (both personal profile and business page) and LinkedIn profile and access them all from one dashboard. Now, pre-programming everything will never take the place of live interaction and it's not supposed to.
Social Media is meant to be just that, social. But isn't it nice to be able to pop in to engage in a conversation and pop back out to take care of something in the "real world" (like say, meeting with a client or feeding your kid) and because you programmed things to post throughout the day, your content is getting seen even if you aren't. Bonus!!
And one more thing about Hootsuite. They have an app for iPhone and Android so you can set everything up over the phone!! It's a
HOOT!!…sweet!
So there you have it. Three simple recommendations to corral those bunnies and keep your work day on track. Simple, yes. Sometimes the things that work the best aren't complicated at all. You have work to do…now hop to it.
This is where I ask what your favorite tools are to keep you on the straight and narrow in your business. Please do share below in the comment section. You'll be helping lots of other folks and they thank you…and so do I. Until then…
To Your Success,
Sonrisas (smiles),
Beth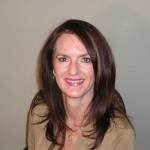 Career Change Agent, Social Media Maven and Realtor Extraordinaire, Beth Heilman is a 20 year Real Estate veteran and Owner/CEO of Red Leopard Marketing, a Social Media Marketing company created to help small businesses and solopreneurs "Connect the Spots Online". Beth is a 30 year Las Vegas resident, a mother of four great kiddos and a "gramita" to 10 wonderful grandmunchkins. Her philosophy in business and in life is "when you do the right things for the right reasons, you'll always succeed" and "there is always a way". Do you believe that? You should…