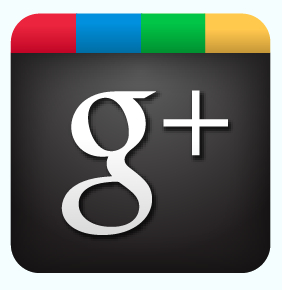 As a real estate agent, it is vital that you stay in contact with your clients and potential customers. The Internet has been considered as an amazingly powerful source for looking real professional while also letting your customers get in contact with you easily. In this article, you're going to learn about the powerful Google+ social network, specifically Google+ Communities, and how it can be used for you to get more clients and develop a better online presence. It is definitely true that using Google+ for real estate agents is very powerful.
This social network is basically where people connect with each other using a Google-like social network. If you have a Gmail account, you automatically have your very own Google+ account which is pretty cool. The truth is that Google+ can be used to build a really good platform for attaining more referrals in terms of getting clients. There are plenty of people who've had much success and earned so much just from using social media alone for gaining clients.
How To Use Google+ Communities To Build Your Referral Business
- Create Community
In the G+ platform, you can easily create a community. This community can be for your past clients or it can be for anybody in your area looking for a home. Once you create your own community, you can make updates, so every time you say something in a new post, everybody who is a part of it will get it in their main profile page.
- Invitations
After you have a couple of people whom you know personally to be a part of the community, make sure to get them to invite others. You can even give them an incentive if you'd like to make them invite others, but do not give away a house for a new member to your community. Try not to be that desperate. The best thing to do is to let others know that if they know somebody who can use a home to invite them to the community so that you can help them.
- Open Houses
The best part about these communities is that you can use them to let others know about your future open houses. You can tell people about future discounts that may be available. This is one huge benefit. You can get more and more people to come to your open houses. The best part is that you can schedule how many people will come since people will message you and email already asking you questions, making it that much easier to sell the home.
- Public or private?
This really does depend upon what you want. However, keeping it public will allow for many others to come in easily and join in on your updates. If you do decide to keep it private, it can help on making it seem mysterious, so keeping it private may help cause more people to join.
Be sure to be very alert and to always use respond to requests, emails, and other important questions when you actually get the chance. Don't forget to use other parts of Google+ like the "circles". This is where you build a "circle of friends" to promote to, and sometimes it is just as powerful as creating your own community.
Have you started your own Google+ Community? Do you have a Google+ account for your business? Leave your link below and let's connect!!